Zakir Khan is one of those Indian comedians who talk about Non-Metro cities and always connect well with the audience. Zakirism is about being a 'Sakth Launda' and taking pride in it. 'Kaksha Gyarvi' is a 1-hour special on Amazon Prime. Therein, he narrates a story about becoming a thick-skinned 'Sakth' guy. Indeed, the story will keep you hooked through the end, and will take you down the memory lane. You'll be able to connect with your past, especially if you are from a tier 2 city. This special also throws light on how co-ed schools are different from the Boys' School. This article is not about reviewing 'Kaksha Gyarvi' and picking a few funny lines that Zakir said. Because whatever Zakir says, is funny by default. Rather, this piece is about reviving and reminiscing the school day memories. Here we go diving into Zakirism with 'Not Just a Review: Zakir Khan's Kaksha Gyarvi'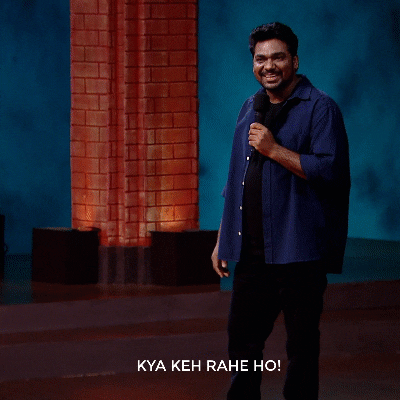 Ayee! Gaali Mat de
When you were in primary school, a small boy with oily hair, neatly combed, ironed uniform and a big bag on his bent back, even the word "Kutta" was considered a crime, and the one saying it, a criminal. Your reply to it was "Ayee! Gaali Mat de!" Remember? Zakir reminded of it, with his perfect act.
Gutkha wrappers for toss
He went on to point out that small town boys have an advantage. That is, plenty of spaces to play – from the streets and lanes to someone's garden, from school playground to the middle of the market. We could get into sporting action anywhere and everywhere. But there's a problem that we used to face. Do you recall the toss times during Cricket games? What did you use for the toss? Well, we are sure, you want to say, 'Gutkha wrappers'. No? We had completely forgotten how incredibly useful that piece of plastic was at that time.
Natasha kya sochegi?
Then you came to 10+2, and things took a drastic turn. Up till now, you were still a good boy, focused on studies, attempting to clear board exams with flying colours. But, experience makes a 'man' more daring. Those were the days when you started giving more importance to your ego than your survival instincts. Running away from a place when you are surrounded by 20 boys who would thrash you like a football, was not accepted because, "Natasha kya sochegi, main darr k bhag gaya?"
We are certain, Zakir bhai pit pit ke he sakth baney hai!
Zakir states that 'single' boys, be it from a co-ed or from a boys' school are highly unevolved. Do you agree? Because we do!
We still catch up at the same spot every time with our friends back home. And asking the same question "Koi mili kya bey?"
'Kaksha Gyravhi' is not a show, it's a connection to the old-forgotten you, it's a rewind of your past. Watch it for the flashback to the times, when you were still naïve and a man-in-the-making.